Travel Photography is my passion. I visited more than 15 countries in the last two years and took thousands of pictures during this time. Traveling does something to me that no other activity can touch. It stretches my mind and perspective in new and extraordinary ways.
I never feel more alive than when I'm exploring the world as a Photographer. It drives me to create images that picture the value of our earth and outline the importance of global thinking. It doesn't matter if I take a shot of a beautiful landscape, an impressive building or an unique portrait. Travel Photography keeps this value in my mind and helps me to understand the fragility of our global environment.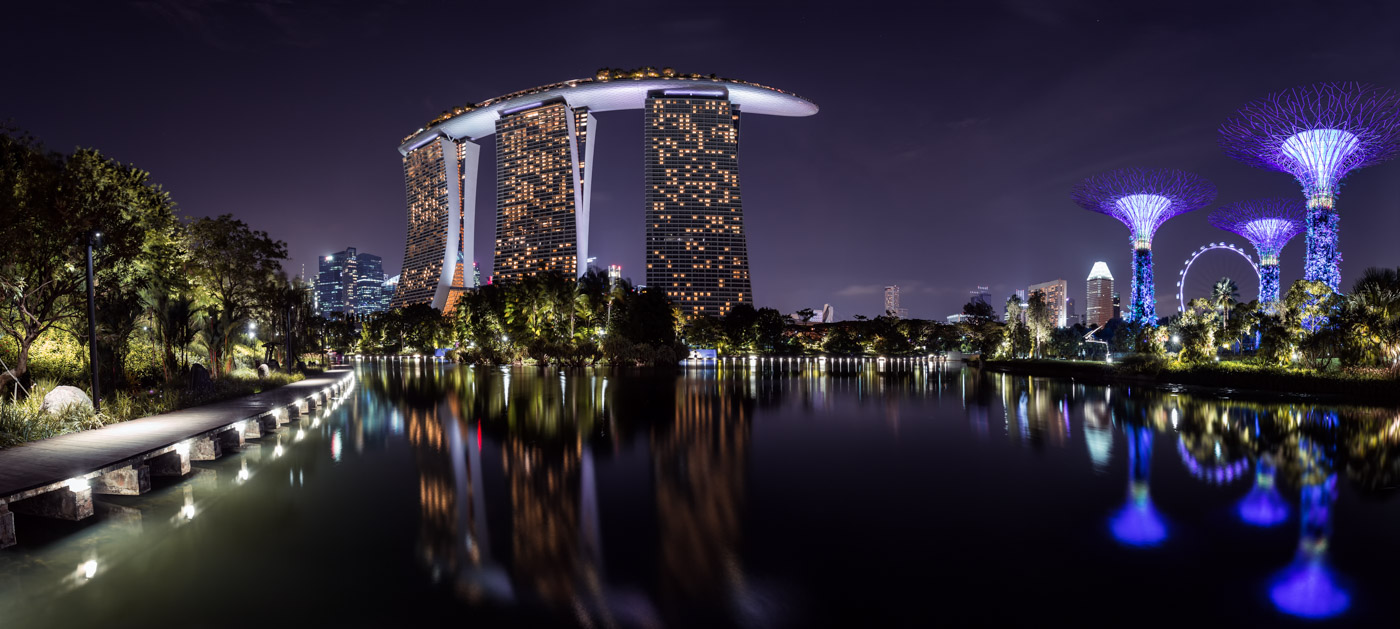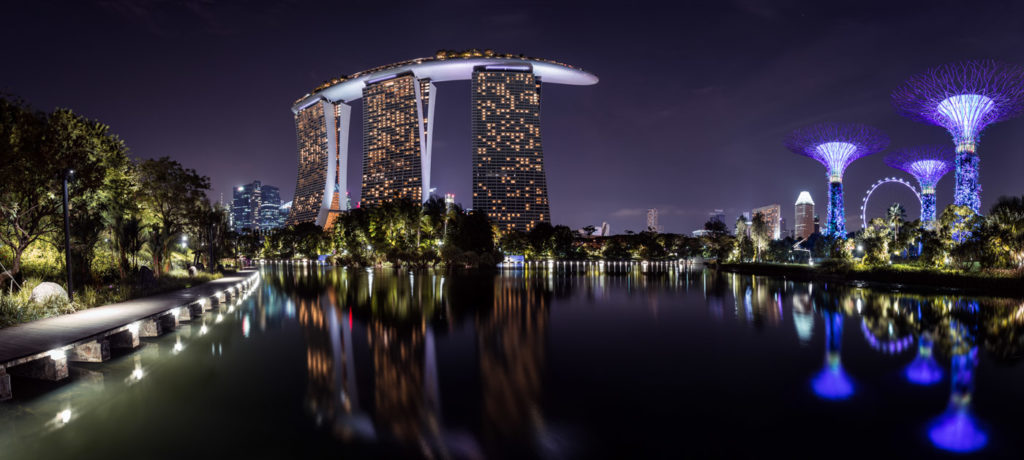 City & Architecture: Marina Bay Sands Hotel – Singapore
---
Travel Photography: My Camera is my Passport
Right now I am on a seven hours flight from Bangkok to Dubai. During my stay I will live with an Chinese Airbnb host, located in an international capital which is part of the United Arabian Emirates. Exciting, isn't it?
This trip offers me the possibility to get to know different kinds of cultural diversity combined with oustanding masterpieces of human architecture. And the best part? I can save all these impressions on the chip of my camera to share them with the whole world. That's the reason why I love Travel Photography.
---
Landscape Photography
A major part of my trips includes Landscape Photography. Getting up early for a hike, pushing yourself to see the sunrise, enjoying the silence; the richness of nature is endless.
To many people already lost the capability to rest. They are driven by the speed of our society, always under the pressure to move forward. Landscape Photography is my personal key to escape this society, it helps me to take my time and enjoy the beauty of nature.
---
City & Architecture Photography
City and Architecture? A pure contrast to Landscape Photography? Exactly, but one thing does not rule out the other. City & Architecture Photography just outlines the man-made beauty of our world: Monumental buildings, modern design and the power of electric light.
At some point it's even the combination of these two contrasts. On the one hand I can picture the purity of nature, and on the other hand the influence of human creation.
---
Portrait Photography
Last, but not least: the art of Portrait Photography. Getting to know new people and cultures is one of the most amazing things during my journeys. It helps me to understand a country and its traditions.
To picture these cultural differences in a single shot is not easy. Most of the people try to hide their real emotions what leads to unnatural fake expressions. Due to that, it's important for me to travel around the world and learn and understand peoples behaviors.
---