Finally, after two busy month I got time to give you new updates about my Travel Photography in South-Tirol, Italy. It was a spontaneous trip, which was highly influenced by the bad weather in Germany. Additionally, I wanted to spend some time in the mountains to discover beautiful lakes and enjoy glowing sunsets in the Dolimites. Due to that, South-Tirol was the perfect choice with it's warm climate, turquiose water and rough mountains.
Another reason for this journey was my new DJI Mavic Pro, a small drone, which is designed for travelling. My plan was to create some nice drone footage, which I could use for a behind the scenes movie. A tough job, if you think about all the extra weight in your backpack (camera, tripod, drone, remote controll, batteries etc.). Nevertheless, everything worked out and I had a stunning time!
---
Meran – Bozen – Lago di Carezza
The first days of my trip were really cloudy. I spent two nights at a campground between Meran and Bozen and enjoyed the wonderful valley with its beautiful apple orchards and flat hiking trails.
My personal highlight was a small lake named Lago di Carezza. The turquiose water in front of the mountains was perfect for some outstanding landscape shots (even when the sky was pretty cloudy). Tip: Don't park next to the lake; there are way to many tourists. I prefered one of the beautiful hikes leading to the location (Route No.8).
Turquoise Lake: Lago di Carezza
---
Night in the Mountains: Three Peaks
There is nothing as great as spending a night in the middle of the mountains! After two relaxing days next to Bozen it was time for some real hiking in the Dolomites. Sexten in the Pustertal was the perfect base to start a journey to the three peaks.
The way up was exhausting, but full of beautiful panorama sceneries. Especially the three peaks hit me with their power and greatness. A real jewel of South-Tirol. I was whacked after my arrival at the the top, but still motivated enough to watch the sunset, the stars at night and the sunrise. It was a day without much sleep, but a wonderful experience!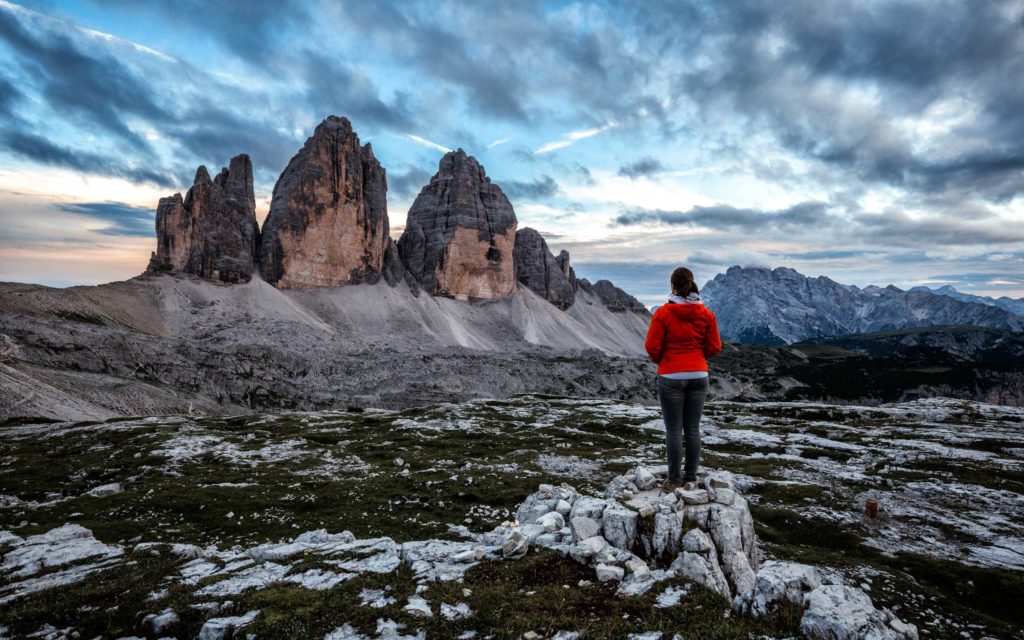 Glowing Sunset: The Three Peaks
---
Panorama View: Lago di Dobbiaco
Even a Travel Photographer needs to rest at some point. Due to that, I spend my last two nights at a campside next to the Lago di Dobbiaco. The water was really calm and crystal clear. Soft reflections and steep mountains offered me a perfect postcard look for some lovely pictures.
The lake was not really crowded; no annoying tourist groups who just step out of there guided tour bus for a few pictures. If I compare this location with the famous Lake Braies, it's heaven. In my oppinion nature should always be as a peaceful place and not as tourist attraction. All in all Lago di Dobbiaco was the perfect choice for the last days!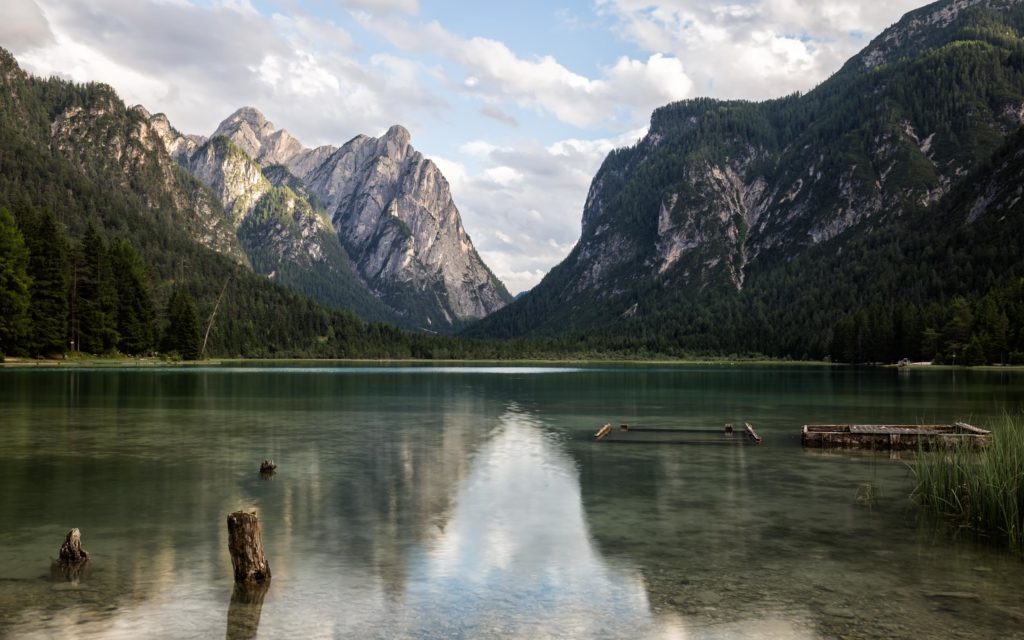 Outstanding View: Lago di Dobbiaco
---
Landscapes of South-Tirol by Drone
I already mentioned my new drone as an additional gadget outstanding landscape captures during my trips. As a travel photographer it's always important to travel with light weight to be flexible. Still, it was definitely a great idea to carry the additional weight of the DJI Mavic Pro with me. I recorded nearly every day and enjoyed the new possibilites with the drone. Take a look at my first movie and enjoy the most beautiful landscapes of my trip to South-Tirol, Italy.
---